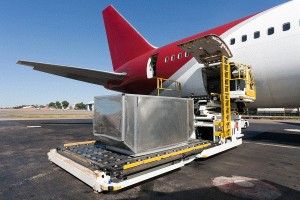 DOMESTIC AIR FREIGHT
35 YEARS DOMESTIC AIR FREIGHT EXPERIENCE"
"The fastest way to move air freight"
"CargoMaster KNOW-HOW, to get it there quickly and safely"
CALL CARGOMASTER: 1300 767 136 (Australia-Wide)
Domestic air freight has come a long way since the first commercial flights took to Australian skies in 1919. Now, businesses and individuals can easily transport items from door-to-door with all types of aircraft available to uplift all types of domestic air freight.
TYPES OF DOMESTIC AIR FREIGHT AIRCRAFT AVAILABLE IN AUSTRALIA
Not all domestic air cargo is the same, when thinking of consigning domestic air freight you should first get the weight and dimensions of your freight, once you have the weight and dimensions call CargoMaster for a super deal!. The size of the air freight will also dictate the type of aircraft used for linehaul. Some larger type air freight may not fit in a standard passenger aircraft and as such you may need to call on CargoMaster for air freight services.
CargoMaster is a Domestic Air Freight  Company ,based in Australia and known for fast and efficient door-to-door air freight services to major cities and regional centres Australia wide. CargoMaster uplifts domestic air freight on both commercial passenger aircraft and freighter services. Domestic freighter services run between, Brisbane, Sydney, Melbourne, Launceston, Darwin, Adelaide and Perth 4 nights per week.
Domestic air cargo is a great way to move perishable and fragile cargo quickly and cost effectively.Rember ,if you want to move perishables CargoMaster has chillers abailable at all of Australia's major airports.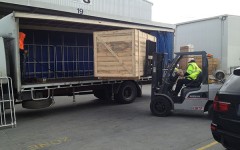 AIR FREIGHT COMPANIES AUSTRALIA
Fast , flexible Domestic air freight Australia wide has  become an attractive option for businesses across Australia that need to transport goods quickly and efficiently. Thanks to the availability of more reliable services, consumers can now access competitively priced solutions in each capital city with increased peace of mind knowing their shipments are tracked from collection until delivery. With many carriers also offering short-term storage requirements and customs clearance when needed, there's no better way to ensure your packages get delivered on time!