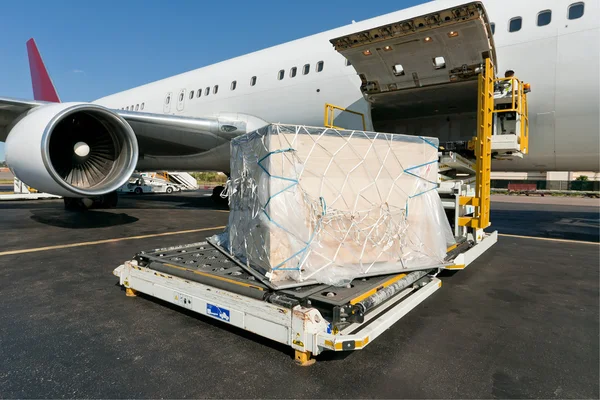 AIR FREIGHT COMPANIES
Welcome to our site AirFreightCompanies.com.
Renowned Air Freight Company CargoMaster uplifts air freight all around Australia and around the world.
The Managing Director of CargoMaster (Grant Carroll) has been involved in the air freight industry for 35 years.
CALL CARGOMASTER: 1300 767 136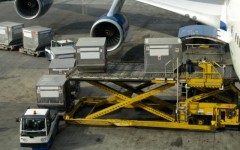 AIR FREIGHT COMPANIES AUSTRALIA
CargoMaster is one of Australia's most trusted Air Freight Companies and is an an Australian based Domestic Air Freight Company. CargoMaster  offers over 35 years experience organizing the urgent uplift of time sensitive air freight. CargoMaster services include air freight for big ,bulky and heavy air freight. Domestic air freight for all types of air cargo and large domestic air cargo projects. If you need to move domestic air freight Australia wide, call CargoMaster.
WORLDS LARGEST AIR FREIGHT COMPANIES 
FEDERAL EXPRESS (FEDEX):
Fedex, (as they are more commonly known) is a USA based (Memphis, Tennessee) Air Freight Company (classified as a Cargo Airline). Federal Express was founded on 18 June 1971 by Fred Smith (with an inheritance of 4 million dollars). Fred Smith is now a USA based Billionaire, with a reported wealth in excess of 6 billion US$. The company employs over 250,000 people worldwide and first began operations by offering overnight freight services to 25 USA cities. The air freight carried  consisted mostly of parcels and documentation. Fedex has an awesome network throughout the world and is known as a dynamic and progressive air freight and courier company .
For the financial year ended 2020 Fedex reported a turnover in excess of US$60 Billion , a huge company that has consistently shown healthy revenue growth year over year for the past 10 years. The company has a fleet of over 650 air craft (mostly based in the USA).
UNITED PARCEL SERVICE (UPS) 
United Parcel Service, or UPS as that are known today started way back in 1907 by James Casey, back then the company was called American Messenger Company. In those days US POST was the company's biggest customer and deliveries were done on foot or with a bicycle. In the early days freight consisted mostly or parcels and documentation.
In 1919 the company was renamed UNITED PARCEL SERVICE. Air freight services with UPS were first performed in 1929. In 1953 UPS blue label air was introduced offering a two day freight service to major centres along the east and west coasts of the USA.
The company enjoyed growth for many years and in 1975 expanded into international operations with the establishment of an office/facility in Canada. In 1998 UPS airlines was launched and became the fastest growing airline in history.
For the year ending 2020 UPS turned over approx. 80 billion US$ ( and reported a 7.8 billion profit) and employed over 400,000 people world-wide, A TRANSPORTATION GIANT by anyone's standards!. UPS operates a fleet of over 300 air-craft and an on ground fleet of over 100,000 vehicles. PS offerings one of the worlds most sophisticated logistics networks, although based in the USA, over 40% of the company's revenue is generated in Europe.
The current CEO of UPS is Carole Tome, who was appointed in March 2020. The company's largest customer as at 2020 would be Amazon, they spent a whooping 13 billion dollars with UPS, Alibaba represents over 13% of UPS revenue . In terms of turnover UPS is larger than Fedex however, FEDEX operate more aircraft than UPS.
DHL
DHL is one of the worlds leading air freight companies, the company handles over 160 million shipments per year. DHL was founded in California in 1969 by Adrian Dalsey, Larry Hillblom and Robert Lynn. The Companies name is made up of the first letter of the 3 founders surnames.
DHL delivers to over 220 countries and employs over 350,000 people worldwide. As at 2021 DHL is wholly owned by Deutsche Post who purchased a controlling interest in the company in 2002. DHL  turned over EUR 19 BILLION IN THE 2020 FINANCIAL YEAR BY FAR Deutsche Posts most profitable business unit. The DHL fleet consists of over 250 aircraft worldwide. These days the majority of DHL revenue is generated in Europe. DHL is considered the world's third largest international air courier after UPS and FEDEX. For many years DHL was the only international courier allowed to deliver into some middle eastern countries. DHL has an awesome global network and offer advanced logistics technology. As at 2021 DHL CEO is Frank Appel (Chief Executive DP DHL Group)
XPO LOGISTICS
XPO LOGISTICS was established in September 2011 By Brad Jacobs (a USA based Billionaire). Mr Jacobs purchased what was then called Express-1 and then changed the trading name to XPO Logistics. XPO (as they are known on the NYSE) CORPORATE HEAD OFFICE IS LOCATED IN Greenwich, Connecticut . The Company has acquired several large logistics and transportation companies since its inception. For the year ended 2020 XPO turnover exceeded USD 15 billion, with net income in excess of 450 million , a huge increase in turnover compared with only USD 5 BILLION in 2012!. For the financial year 2020 XPO reported net assets of USD 14 Billion.
35 YEARS DOMESTIC AIR FREIGHT EXPERIENCE
Air Freight Australia and domestic air freight includes overnight air freight and same day air freight to almost anywhere in Australia.! CargoMaster has many years experience delivering to remote locations and mine-sites all around Australia! CargoMaster moves all types of air freight, the list is endless. If you need to move urgent domestic air freight, even after hours CargoMaster is the Domestic Air Freight Company to call!
CALL CARGOMASTER TODAY: 1300 767 136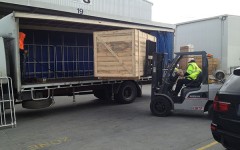 INTERNATIONAL AIR FREIGHT 
International Air Freight Company CargoMaster offers bonded warehouses in Sydney, Melbourne, Brisbane, Perth, Adelaide , Tasmania and Darwin and handles a huge variety of air freight from Australia's gateway ports of Melbourne and Sydney (limited international air freight departs from Perth, Adelaide and Brisbane too) . Weekly international consolidation services are available from Sydney, Melbourne, Brisbane and Perth. International air freight can be deferred or direct. International import air freight is available (for heavy air cargo) from most overseas countries, CargoMaster has an extensive International Air Freight Network, developed and established over 20 years!