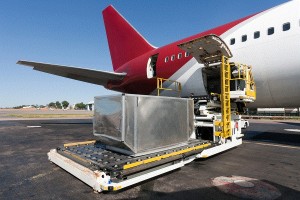 AIR FREIGHT AUSTRALIA
35 YEARS AUSTRALIAN AIR FREIGHT EXPERIENCE"
"The fastest way to move air freight Australia-Wide"
"CargoMaster KNOW-HOW, to get your goods there quickly and safely"
CALL CARGOMASTER: 1300 767 136 (Australia-Wide)
Australian air freight procedures and operations have come a long way since the early days of commercial flights. Commercial flights originally only carried small amounts of mail. These days moving air freight around Australia is easy and fast! CargoMaster will organise the uplift of almost anything (so long as it fits into an aircraft) to almost anywhere (with a runway!). CargoMaster looks after all types of air freight . including heavy machinery by air to remote locations, same day interstate air freight Australia -Wide, overnight air freight and air freight charter services.
Australian Air Freight Services include airport to airport or door to door. If you need to move large air cargo ,you may need a freighter service, Freighter services operate 4 nights per week from the east and west coasts to North Queensland and Darwin.Air freight pick ups and deliveries are available out of hours and on weekends.
"With CargoMaster you get 35 years industry experience"
AIR FREIGHT AUSTRALIA AIRCRAFT AVAILABLE 
Air freight can come in all shapes and sizes, it is important to understand how a piece of air freight is charged. You need to work out if your cargo is chargeable at its actual weight or its volumetric weight, whatever is heavier is what you will be charged at. Call CargoMaster if you want help working out the chargeable weight of your goods, CargoMaster will give you a great dael!. The size of the air freight will also dictate the type of aircraft used for linehaul. Some larger type air freight may not fit in a standard passenger aircraft and as such you may need to call on CargoMaster for air freight services.
CargoMaster is one of Australia's most trusted air freight companies Australia -Wide ,based in Australia and known for fast and efficient door-to-door air freight services to major cities and regional centres Australia wide. CargoMaster uplifts domestic air freight on both commercial passenger aircraft and freighter services. Domestic freighter services run between, Brisbane, Sydney, Melbourne, Launceston, Darwin, Adelaide and Perth 4 nights per week.
Domestic air cargo is a great way to move perishable and fragile cargo quickly and cost effectively.Rember ,if you want to move perishables CargoMaster has chillers abailable at all of Australia's major airports.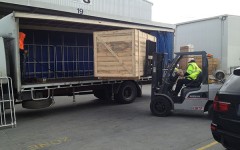 AIR FREIGHT COMPANIES AUSTRALIA
Fast , flexible Domestic air freight Australia wide has  become an attractive option for businesses across Australia that need to transport goods quickly and efficiently. Thanks to the availability of more reliable services, consumers can now access competitively priced solutions in each capital city with increased peace of mind knowing their shipments are tracked from collection until delivery. With many carriers also offering short-term storage requirements and customs clearance when needed, there's no better way to ensure your packages get delivered on time!