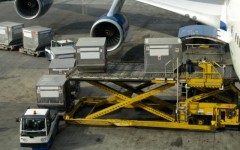 AIR FREIGHT COMPANIES SYDNEY
Welcome to our site Air Freight Companies Sydney.
CargoMaster is one of  Sydney's most trusted domestic air freight companies. The CargoMaster team offer both Domestic air freight to and from Sydney and International air freight from and to Sydney world-wide.
SAME DAY AIR FREIGHT SYDNEY
"CALL THE AIR FREIGHT SPECIALISTS"
CARGOMASTER TEL: 1300 767 136
Designed for high priority, time sensitive air freight , CargoMasters Same Day Air Freight is the fastest way to move your urgent air freight around or across Australia!
If you need to move urgent air freight, CargoMaster is the team to contact and all you need to do is call. CargoMaster will despatch a vehicle to collect your air freight consignment from almost anywhere in Sydney or Newcastle, including the central coast and down to Wollongong. Same day uplift is possible to most Australian capital cities and some reginal centers but due to COVID you should call CargoMaster to get the latest flight information. You can move almost anything with CargoMasters same day air freight service, only restrictions HAZ CARGO and cargo that is to bulky or heavy to move Same Day Air. The size of your shipment may dictate how you decide to lodge your cargo, mostly only 737  "narrow body" air craft operate during the day, meaning you are limited as to the size of your shipment.
QUESTIONS CALLERS ASK ABOUT AIR FREIGHT
"What is the largest air freight company in the world"
"Good question!. Depending on how you want to measure the size of the companies. If you are talking in terms of revenue, United Parcel Service (UPS) would be the largest. UPS turn over for year ended 2020 was in excess of US$85 billion." If you were to consider the largest air freight company in terms of aircraft, FEDEX (Federal Express) would be the largest with an operational, active fleet of approx. 650. The air freight company that moves the most freight is FEDEX"
"Is sea freight cheaper than air freight"
"The simple answer is yes, sea freight is cheaper than air freight in general terms. There may be special, specific instances were sea freight is more expensive for one reason or another, but 98% of the time sea freight will be cheaper"
"What Companies Move the Most Freight"
"The worlds two largest air freight companies UPS and FEDEX move the most freight. Both these companies are air freight companies however they move road freight too!" 
"What is the difference between air cargo and air freight"
"No difference at all. It seems the term "air cargo" is used more in the USA , in Australia the term "air freight" is used more, but makes no difference they both describe the same thing"
"What are Air Freight Services"
"Air Freight Services is a broad description of transportation services by air. CargoMaster offers a broad range of air freight services, including, Same Day Air Freight, Overnight Air Freight, Heavy Air Freight, Air Freight Charter, International Air Freight and Heavy Lift Air Freight Services" 
"How much does air freight cost"
"The cost of air freight depends on the weight and dimensions of the goods. The origin and destination are also factors to consider when calculating the cost of air freight. Call CargoMaster for an obligation free air freight quote" 
"How is air freight cost calculated"
"To calculate the cost of air freight you will need to be able to provide the weight and dimensions of the goods and where you want them picked up from and delivered too" Call CargoMaster for air freight rates" 
"How much more expensive is air freight"
" Air freight is substantially more expensive than sea freight however keep in mind your cargo travels more quickly and air freight is a better way to transport valuable and fragile goods" 
"What Companies do Air Freight"
"CargoMaster has over 35 years' experience moving air freight all around Australia and to all corners of the world. CargoMaster looks after Domestic Air Freight and International Air Freight"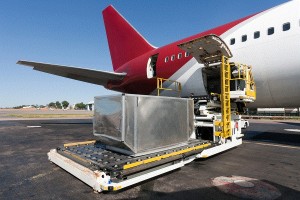 OVERNIGHT AIR FREIGHT SYDNEY
CargoMaster domestic air freight services to and from Sydney include, Overnight Air Freight, Air Freight with road freight connections to remote areas and mine-sites and domestic air freight charter services to and from Sydney.
CargoMaster offers overnight air freight from Sydney to all corners of  Australia. Sydney air freight is uplifted, Monday-Thursday to all Australian Capital Cities including Darwin. For large air freight consignments ,Freighter aircraft depart Sydney Monday to Thursday evenings, also available are A330 daily services "widebodies" that run between Sydney and Perth and various other Australian cities from time to time. If you have a large or bulky or heavy air freight shipment call CargoMaster, the team at CargoiMaster are renowned for for delivering cost effective and innovative air freight solutions. CargoMaster has over 35 years' experience organizing the urgent uplift of time sensitive domestic and international air cargo.
DOMESTIC AIR FREIGHT CHARTER SYDNEY
"CargoMaster KNOW-HOW, comes with 35 years experience"
"If it urgent, bulky, heavy or large,call CargoMaster"
TEL: 1300 767 136
If you are in need of LOW COST AIR FREIGHT CHARTER call CargoMaster! CargoMaster offers many years' experience moving domestic air freight with charter air craft all around Australia. If there is a runway CargoMaster will do  works with several aircraft operators around Australia. CargoMaster is able to organize domestic air freight services to and from Sydney 24/7. The great thing about air freight charter is your cargo is uplifted quickly, heavy and bulky air freight can be moved to or from Sydney 7 days a week. CargoMaster offers air freight charter services to almost anywhere in Australia (with a runway!).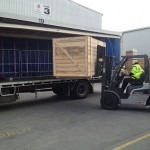 INTERNATIONAL AIR FREIGHT SYDNEY 
CargoMaster Sydney air freight services include international air freight to and from Sydney.. Weekly consolidation services air available from Sydney to the UK, New Zealand ,the USA and some Pacific Islands, consolidation services to various countries in Europe and South America too . CargoMaster door to door international air freight includes compiling, processing and presentation of international documentation. When moving air freight, it is important to ensure the goods are cearly addressed (if more than 1 piece, each piece should be numbered) and clean, free of oils and dust. CargoMaster moves air freight with all of the world's major airlines. Certain security requirements need to be addressed when consigning international air freight. CargoMaster is able to collect and deliver international air freight to almost anywhere in Sydney and NSW.Call CargoMaster to find out more about international air cargo services.
CONTACT CARGOMASTER NOW
1300 767 136