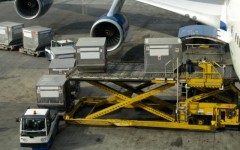 AIR FREIGHT COMPANIES PERTH
"35 years air freight industry experience"
"the fastest way to move your air freight"
TEL: 1300 767 136 NOW!
Welcome to our site Air Freight Companies Perth.
CargoMaster is one of  Perth's most trusted air freight companies. The CargoMaster team offer both Domestic air freight to and from Perth and International air freight from and to Perth world-wide. ( some services via Sydney, Melbourne gateways).
"CALL THE AIR FREIGHT SPECIALISTS"
CARGOMASTER TEL: 1300 767 136
SAME DAY AIR FREIGHT PERTH
Designed for high priority, time sensitive air freight , CargoMasters Same Day Air Freight is the fastest way to move your urgent air freight from and to Perth!
If you need to move urgent air freight, CargoMaster is the team to contact and all you need to do is call. CargoMaster will dispatch a vehicle to collect your air freight consignment from almost anywhere in the Perth area. Same day uplift is possible to most Australian capital cities and some reginal centers from Perth, but due to COVID you should call CargoMaster to get the latest flight information. You can move almost anything with CargoMasters same day air freight service, only restrictions HAZ CARGO ( which requires documenation and appropriate packaging) and cargo that is to bulky or heavy to move Same Day Air. The size of your shipment may dictate how you decide to lodge your cargo, mostly only 737  "narrow body" air craft operate during the day, meaning you are limited as to the size of your shipment.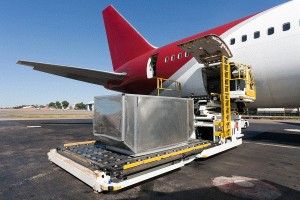 OVERNIGHT AIR FREIGHT PERTH
CargoMaster domestic air freight services to and from Perth include, Overnight Air Freight, Air Freight with road freight connections to remote areas and mine-sites and domestic air freight charter services to and from Perth.
CargoMaster offers overnight air freight Australia, from Perth to all corners of  Australia. Perth outbound air freight is uplifted, Monday-Thursday to all Australian Capital Cities including Darwin. For large air freight consignments ,Freighter aircraft depart Perth Monday to Thursday evenings, also available are A330 daily services "widebodies" that run between Perth and the east coast of Australia. If you have a large or bulky or heavy air freight shipment call CargoMaster, the team at CargoiMaster are renowned for for delivering cost effective and innovative air freight solutions. CargoMaster has over 35 years' experience organizing the urgent uplift of time sensitive overnight domestic and international air cargo.
DOMESTIC AIR FREIGHT CHARTER PERTH
"CargoMaster KNOW-HOW, comes with 35 years experience"
"If it urgent, bulky, heavy or large, call CargoMaster"
TEL: 1300 767 136
If you are in need of AIR FREIGHT CHARTER PERTH call CargoMaster! CargoMaster offers many years' experience moving domestic air freight with charter air craft all around Australia. If there is a runway CargoMaster will do  works with several aircraft operators around Australia. CargoMaster is able to organize domestic air freight services to and from Melbourne 24/7. The great thing about air freight charter is your cargo is uplifted quickly, heavy and bulky air freight can be moved to or from Melbourne 7 days a week. CargoMaster offers air freight charter services to almost anywhere in Australia (with a runway!).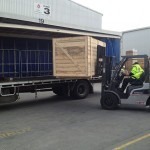 INTERNATIONAL AIR FREIGHT PERTH 
CargoMaster Perth  air freight services include international air freight to and from Perth .. Weekly consolidation services air available from Perth to the UK, New Zealand ,the USA and some Pacific Islands, consolidation services to various countries in Europe and South America too (mostly via Melbourne and Sydney Gateways) . CargoMaster door to door international air freight includes compiling, processing and presentation of international documentation. When moving air freight, it is important to ensure the goods are clearly addressed (if more than 1 piece, each piece should be numbered) and clean, free of oils and dust. CargoMaster moves air freight with all of the world's major airlines. Certain security requirements need to be addressed when consigning international air freight. CargoMaster is able to collect and deliver international air freight to almost anywhere in Perth and WA. Call CargoMaster to find out more about CargoMaster Perth international air cargo services.
CONTACT CARGOMASTER NOW
1300 767 136
I
TO CONTACT CARGOMASTER CALL: 1300 767 136
EMAIL: info@cargomaster.com.au